3D Visualization.
Gears gathers vital swing and club information and statistics using multiple high speed 3D motion cameras. GEARS distills that information to create a remarkably sophisticated three dimensional computer animated image of your swing viewable from every angle. GEARS also executes a multitude of calculations and measurements to develop a data driven personal club recommendation.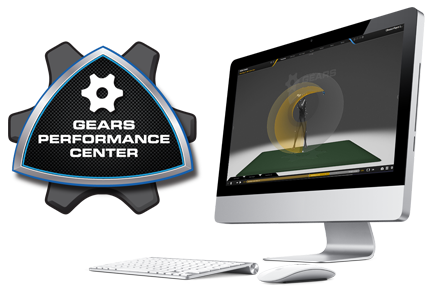 Superior Fitting.
GEARS provides a superior club fitting and instructional experience by supplying club-fitters and instructors with an unparalleled level of practical data, giving them the power to analyze your swing and identify your needs with remarkable precision. Your clubs will fit better, improving your game and your score.
Fittings Available Monday-Saturday by Appointment Only
Book Your Appointment Today
Or if you still have questions, reach out today to see how the GEARS PERFORMANCE CENTER can help your game!
760.334.3063
Corporate/Group Fitting
2-4 People
4 hours
$650
Full 3D 14 Club Fitting
.
3 hours
$350
Partial Fit 3D
Metal Woods or Irons + Wedges
2 hours
$225
Single Club Fitting
Driver, Fairway Wood, Hybrid or Putter
1.5 hours
$150
Proudly Fitting These Brands