Private Lessons at Kip Puterbaugh's Aviara Golf Academy
If you do not have the time for a Golf School, a great way to work on your game is through private lessons with our staff. Private lessons are available every day and all lessons may include recorded video analysis that is uploaded to a personal video locker for reviewing after the lesson. This will not only have the video of your before and after swings, but an audio overlay of the time you spend in the hitting stall.
Our hitting stalls feature the latest in high speed video and your swings will instantly be available for viewing. When you want to compare your swings with a Tour Player, we have a library of over 1,600 swings we can use for comparison. When not in the hitting stall, you will be hitting off of great grass tees with favorable wind and hitting conditions for a great learning environment.
Looking for a specific time?  Click Here   If you would like to book same day, please call 760 438 4539 for availability.
Click on an instructor's name to book your lesson.
Lesson Rates Per Hour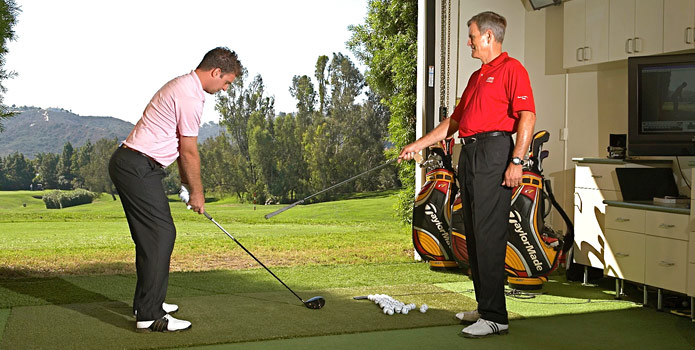 Online Private Lessons at Kip Puterbaugh's Aviara Golf Academy
Intro text for online bookings… TBD
Schedule your virtual lesson below