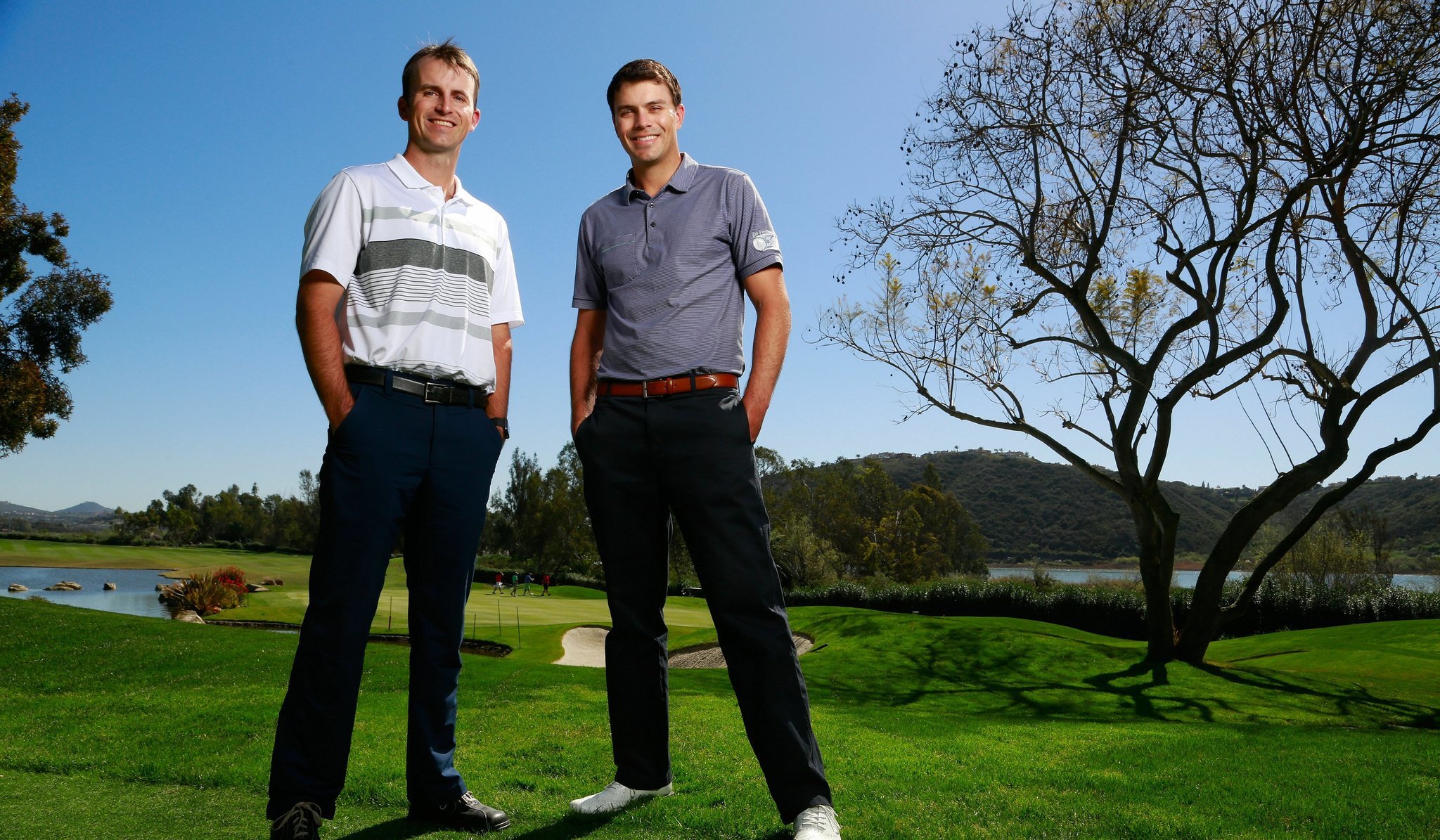 by Glae Thien, The San Diego Union-Tribune
What could be better for brothers Jason and Jamie Puterbaugh than playing together on two San Diego Section boys golf championship teams?
Taking part in another jointly as coaches just may qualify.
The Puterbaugh brothers, who competed on title-winning teams at La Costa Canyon High in 2000 and 2002, helped guide Carlsbad to its first crown since 1988 last spring.
"The feeling winning as a coach was way better than winning as a player," said Jason, the Lancers coach, who is assisted by his brother. "Last year, just to see how far the kids had come since they were freshmen, there's no way to describe how cool that was."